EXO² - the leading developer of heated clothing in Europe.


Using our own FabRoc™ Heat Technology EXO² is the leading developer of heated motorcycle gloves and clothing, heated outdoor clothing and heated equestrian clothing within Europe.
EXO² is a UK based innovator of heat therapy & heated clothing products.

Using FabRoc™ we can heat virtually anything making future applications limitless.
If you have a new product concept or already produce heated products and want to upgrade your heating system,
contact us now.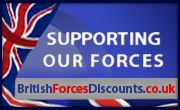 Featured